How to optimize your content
Dashword can help you optimize your content and get it at the top of Google search results. Here's a review from one of our customers: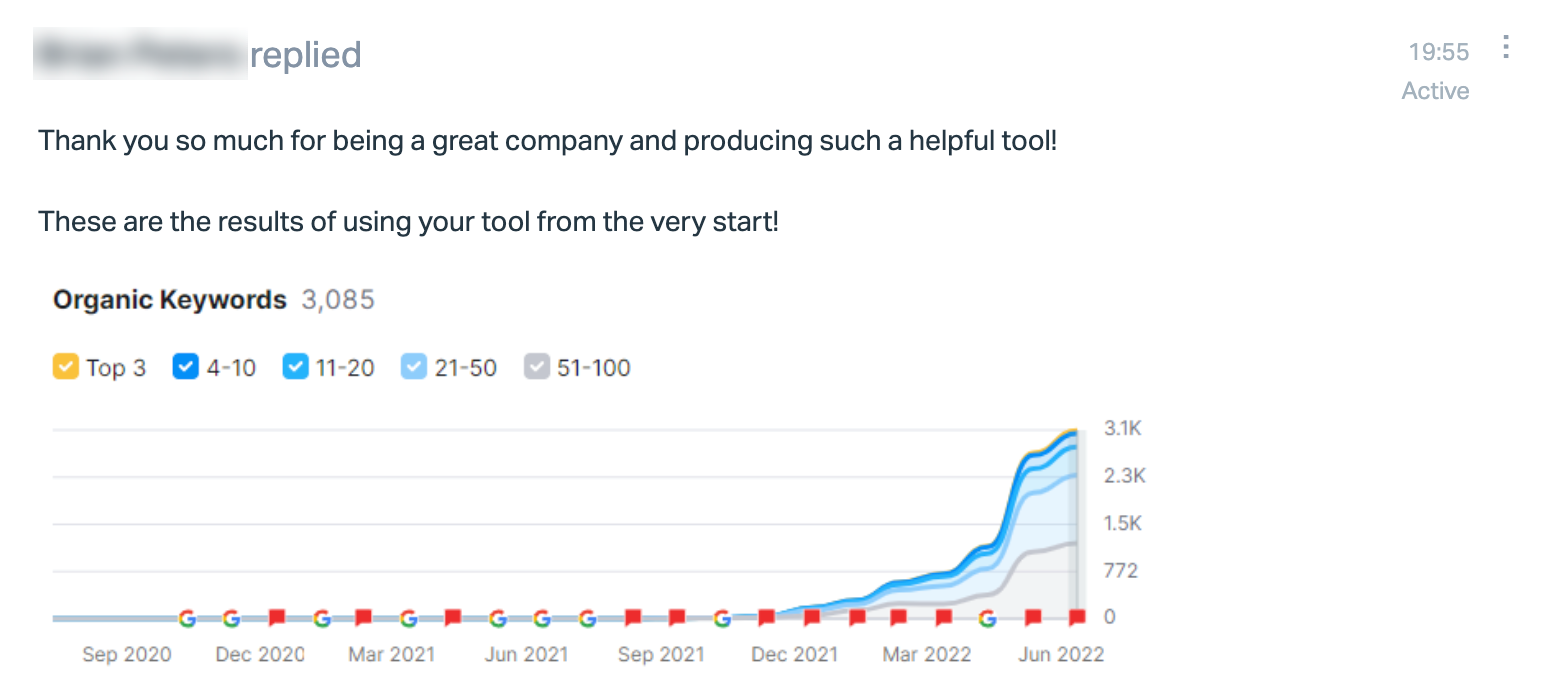 1. Create a free Dashword report
Sign up for Dashword and create a free keyword report.
2. Identify what you want to write about
Dashword will show you which topics and keywords you should cover in your content, which questions your audience wants answers to, and, how long your content should be.
3. Write optimized content
Click the "Edit Article" button and start writing optimized content.