It's the year 2021, and the need for 'MarTech' in other words 'Marketing Technology' can no longer be ignored!
Nothing could have prepared us for 2020 - the whole of last year we saw functions across the board pivoting to meet business goals and the drastically changing customer behavior (courtesy of the pandemic).
If anything, the importance of content marketing has skyrocketed in recent times. Content marketers are up against higher volumes of work and shorter deadlines.
The absolute necessity of the hour is to build that perfect content marketing tech stack that will help streamline efforts, automate workflows, and speed up the content creation and distribution process.
Why is it crucial to pick the right content marketing tech stack?
The absence of an all-in-one content marketing tool has made marketers shift towards building a tech stack for success.
Much like the marketing tech stack, the content marketing tech stack is made up of tools and data-analysis resources that will help you get through the different stages of your content marketing cycle.
Now let's get down to why you need to invest in a good content marketing stack:
1 - New touchpoints and channels
Your customers' choice of content consumption has undergone a massive transformation - putting pressure on your team of content marketers to be at the right place at the right time. If you're looking to scale up your content marketing efforts then you need to think about building a tech stack to help you catch up with the times.
2 - The remote chance
Not only are your content marketing efforts spread across different teams within the marketing function but your teams are also working remotely now. What does this mean? You need to break down the silos and help your remote teams succeed. The need to have an integrated content marketing stack now is more than ever!
3 - Ever-growing requirements
There is no denying that there is a growing need for high-quality content. What your team needs are a unified content tech stack that will automate existing processes and get the content out the door faster than before.
How to build a content marketing stack?
Now picking that right stack of tools can be daunting with over 8000+ marketing tools to choose from.
Here's what you need to keep in mind:
Building the right stack depends hugely on many factors like the size of your business, the type of industry you are in, the needs of your marketing operation, and of course the priorities of your team.
Budgets vary drastically from startups to mid-market organizations or enterprises. You also need to be able to determine how much of your budget needs to be invested along the marketing funnel.
While the adoption of new marketing tools is critical, remember it is important to tread carefully here. Go for simpler solutions and consider 'automation of manual tasks' and 'integration with existing tools' as two key elements while evaluating the tools.
The martech stack is quite impressive - bear in mind that there are tools that may do wonders for other businesses but may not be right for you.
Before you leap and decide which tools you want to invest in, we're sharing a comprehensive list of tools that will inspire you to make a more informed decision. Ready for it? Let's go!
Ace your content marketing with this powerful stack
There are a set of tools that are essential to efficiently manage and carry out marketing activities across channels. The content tech stack used by most companies is made up of digital tools that will cover the following aspects:
Content Management Systems
Research and Analytics
SEO
Email Marketing and Email Capture
Social Media
Let's now go over the tools under each tech type:
Content Management Systems
CMS, short for Content Management Systems, is apt for building and managing websites the smart way without knowing how to code. CMS advocates effortless collaborations, allowing teams to create, edit, manage and publish content with ease.
WordPress: This CMS powers over 35% of the websites that you see on the internet today! Using WordPress, you can manage websites and publish content with little to no programming knowledge. The best part? With a host of themes and plugins, you can build a custom and unique experience for your brand.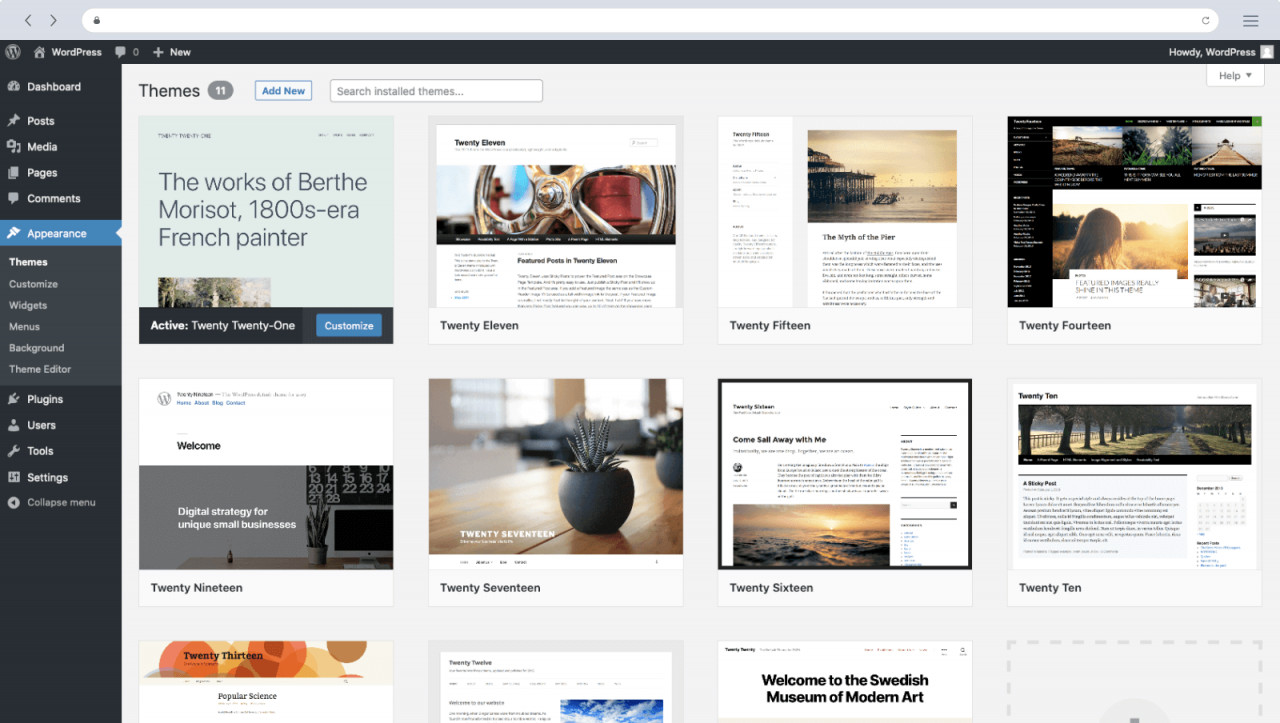 Webflow: Another great option for a no-code website builder is Webflow. With a great stack of design tools, Webflow was primarily launched for designers who are looking to build and customize websites. You can either work with existing templates or design your own using the Webflow Designer.
HubSpot: HubSpot has earned immense popularity among marketers. Their CMS solution is another great tool that helps you design great websites and landing pages and enjoy great digital experiences due to the CRM tools offered by HubSpot.
Research and Analytics
When you create great content, you're also looking to bring in more traffic to your website. Tools that will help you with keyword analysis, planning, their topic research are a must for your content marketing success.
SEMRush: You can use SEMRush to plan your keywords, gain access to traffic analytics and take the right action to improve your website's performance.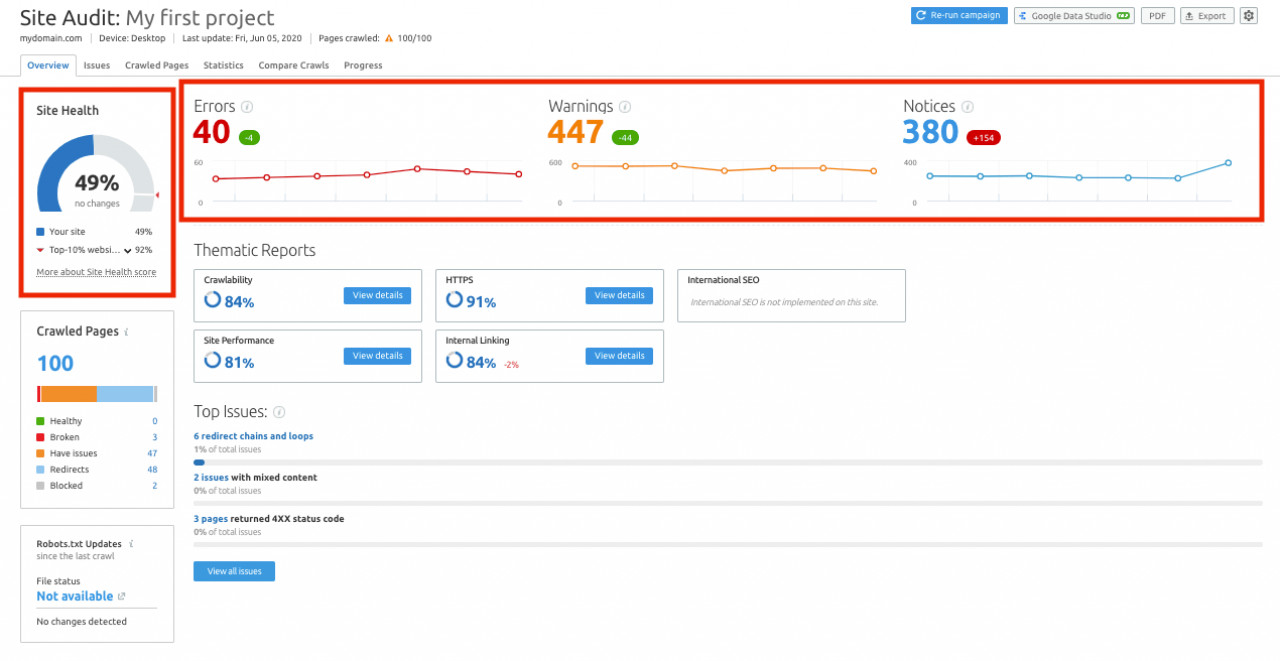 Dashword: A great option for content optimization. You not only get to analyze and monitor data but using machine learning, Dashword will help you find trending topics to create content for.
Google Analytics: The benchmark in analytics, Google Analytics offers a thorough analysis of your website traffic and more importantly shares rich insights on how users engage with your content.
Google Search Console: Wondering why your website is not appearing in Google searches? Google Search Console offers a pool of data that will help you fix this issue. This tool also tells you which keywords are being used to discover your website.
Keyword Planner: Sprinkling your content with just the right set of keywords is a must to cut through all the noise and stand out. Use the keyword planner to find the top keywords that are relevant to your business and find new ways to capture your users' attention.
SEO
It's important to create content that will help your website rank higher and for this, you need to make use of SEO tools for content optimization.
From planning the right content topics that your audience is already searching for to further optimizing content with just the right set of keywords - the importance of SEO tools cannot be ignored when building a content tech stack.
Sitechecker PRO: This is a great tool to improve the visibility of your website. A must-have audit tool for SEO specialists and content marketers, Sitechecker PRO offers a unified dashboard that gives you a detailed SEO analysis based on 100+ parameters.
Ahrefs: This end-to-end SEO tool is trusted by most marketers to do a complete website analysis, help sites rank higher, and drive in more traffic. From competitor analysis to keyword research and finding the best topics for your industry, Ahrefs has got you covered!
Email Marketing and Email Capture
Email marketing is NOT dead and to be able to ace it you need the help of some powerful email automation tools.
From being able to use drag-and-drop templates, managing mass email delivery with ease to capturing data to build contact lists, email marketing tools should be a priority when you set out to build your content tech stack.
Email Marketing
ConvertKit: Built specifically for online creators, this email service provider helps you win over customers with customizable sign-up forms and landing pages. With their automation feature, you can send out personalized emails to different people based on their actions.
ActiveCampaign: This customer experience automation platform helps you build timely email marketing campaigns that are sure to grab your users' attention. From broadcast emails, triggered emails to targeted emails, the platform offers you the ability to send emails that are right for your business.
Email Capture
Sumo: Sumo is considered to be the best free tool to grow your email list and build your online business. Using timed pop-ups on your website and sending one-off or drip email campaigns via Sumo is a great strategy to increase your sales and scale up your business.
Sleeknote: Use Sleeknote to generate valuable leads by using customized pop-ups across the website. This tool will help you turn your website visitors into email subscribers.
OptinMonster: Considered to be one of the best lead generation tools, this tool not only helps you capture high-quality leads but also helps you boost conversions with advanced targeting and behavior automation features.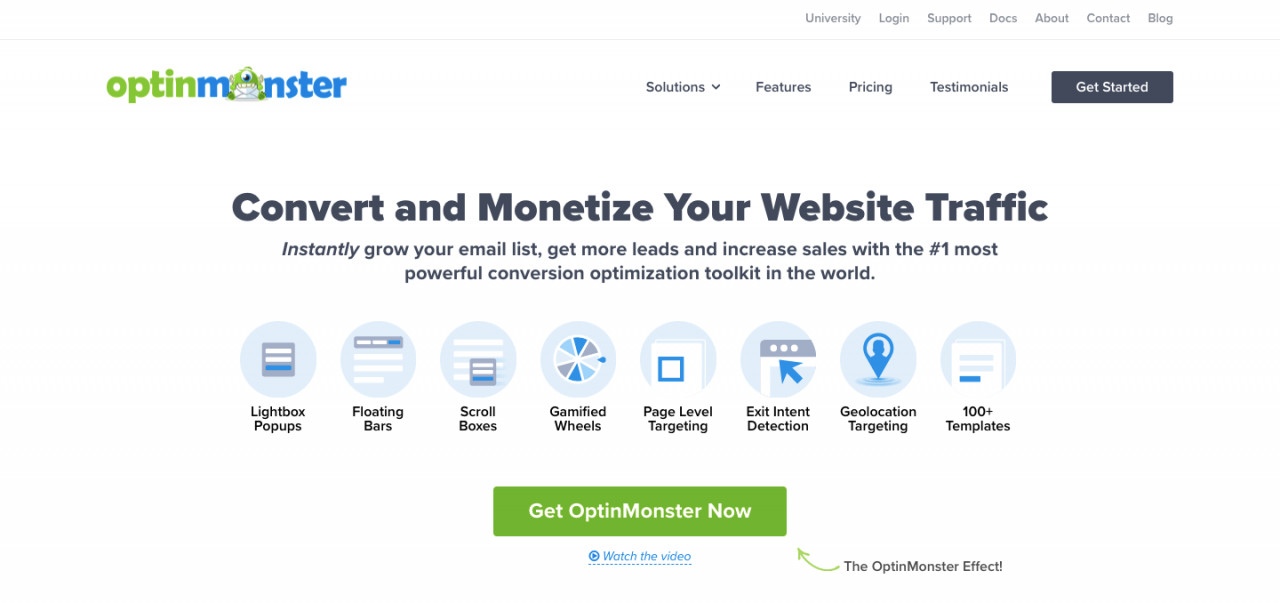 Social Media
Today, social media is considered to be the most powerful and convenient way to market brands. Having said that, you cannot simply leave out social media management tools when you are working on building the ultimate content tech stack.
Buffer: Buffer helps you plan, schedule, and publish social media posts. Their analytics and engagement platform also offers great insights to push out content that will help you get the desired reach and engagement.
Typefully: A new entrant but a powerful one, this tool is said to be a distraction-free editor that will help you write and publish tweets and build your brand on Twitter.
StoryChief: Another social media management tool to watch out for, this tool is great if you're looking to build content calendars that will help you get a better understanding of your social media posting schedule and the content that your team is pushing out.
Do more with an all-powerful content tech stack
Designing a content tech stack for your business just got easier with this quick round-up of popular tools. Go on and pick the ones that are best suited for your business and your teams.
We can only imagine the magic that you will create with your content when you have a solid tech stack backing up your content marketing efforts.